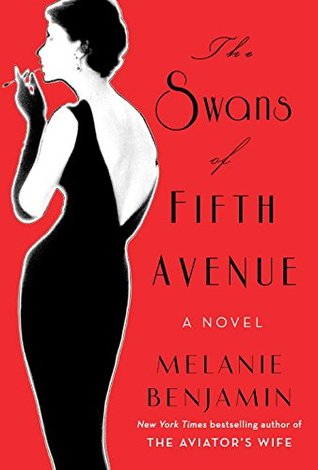 The Swans of Fifth Avenue by Melanie Benjamin is a work of historical fiction about Truman Capote and his New York society lady friends that he dubbed his "Swans." It spans several decades starting in the 1950s and incorporates many of his well-known works such as, "In Cold Blood" and "Breakfast at Tiffany's." His relationship with "swan" Babe Paley makes up the bulk of the story as well as her relationship with her husband.
I found this a fascinating and wonderful read. As I am usually a nonfiction reader, this book kept me reading until well into the late-night/early-morning hours. The point of view changes from each person in the story seamlessly and makes the story that much richer and full of detail. The timeline strays back and forth around Capote's "social death" after his publishing a thinly-veiled story about New York socialites.
The author was able to use real life events intertwined with her own fiction to make up a very interesting story of two people and those around them who are always seeking love and attention in a world based mainly on outward appearance. The characters are deep and complex and well written. I was very very pleasantly surprised by this book. I highly recommend reading it when it comes out later this month.
I had the pleasure of reading an advance copy of The Swans of Fifth Avenue given to me by NetGalley.com in exchange for my honest review.